Register NOW to get No pre-requirements needs $50 voucher
December 11,2019
Sign up for

JimCloud

as a member today, and you will receive a $ 50 voucher when you open a support ticket to

JimCloud

Team.
The $ 50 voucher can be used to purchase any server product of

JimCloud

(except promotion products), users will automatically get $50 off when making an order.
Voucher application steps:
1.Register as a new user
Registration: https://account.JimCloud.net/register.php?language=english
2. Open support ticket

3. Click on General Enquiries

4. Fill in the information and submit
Fill in the subject and message as Apply for New Users $50 voucher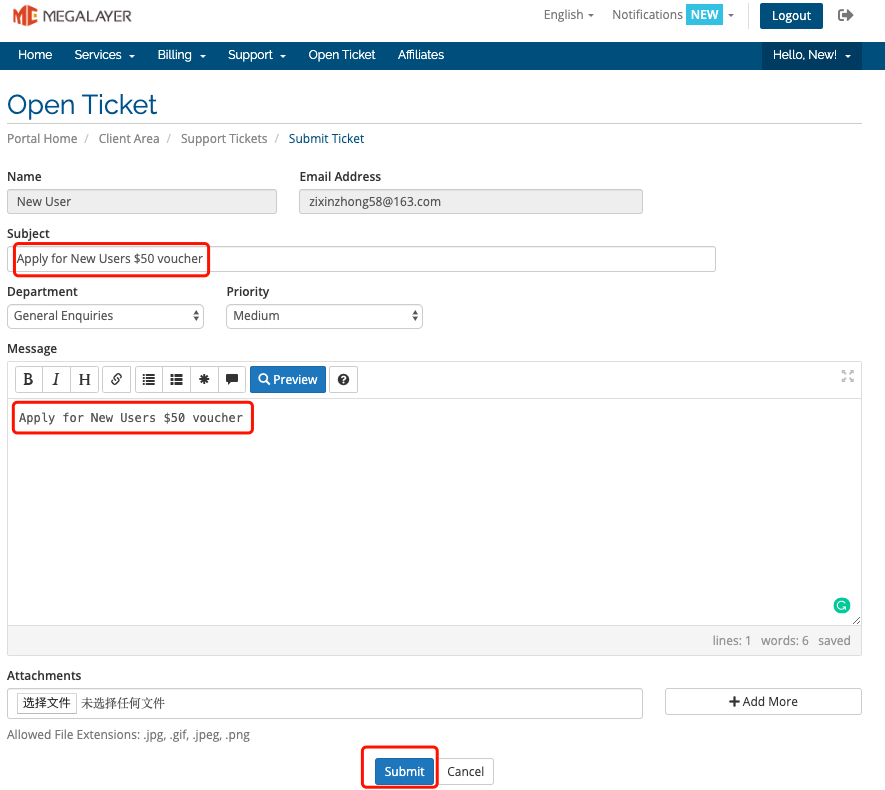 5. You will receive a confirmation email after submission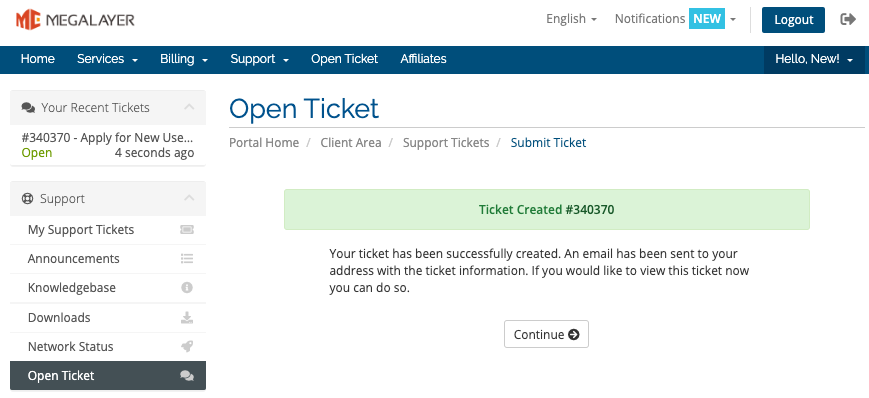 6. JimCloudTeam will process your application after receiving the support ticket, and you will receive a support ticket response after successful processing.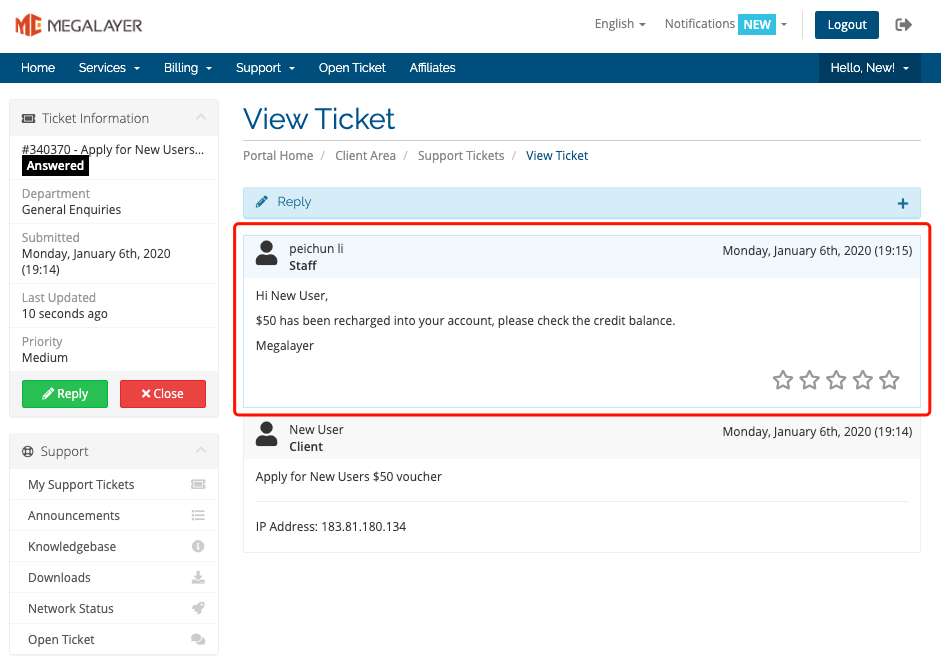 7. After that, you will receive Credit Balance renew notification:

Voucher instructions:
1. The new user is limited to apply $50 vouchers once;
2. The voucher is non-discountable and non-transferable. It is only used by the applicant himself and can be only used to purchase any server product (except promotion products) on the

JimCloud

website;
3. The voucher is valid until December 31, 2020